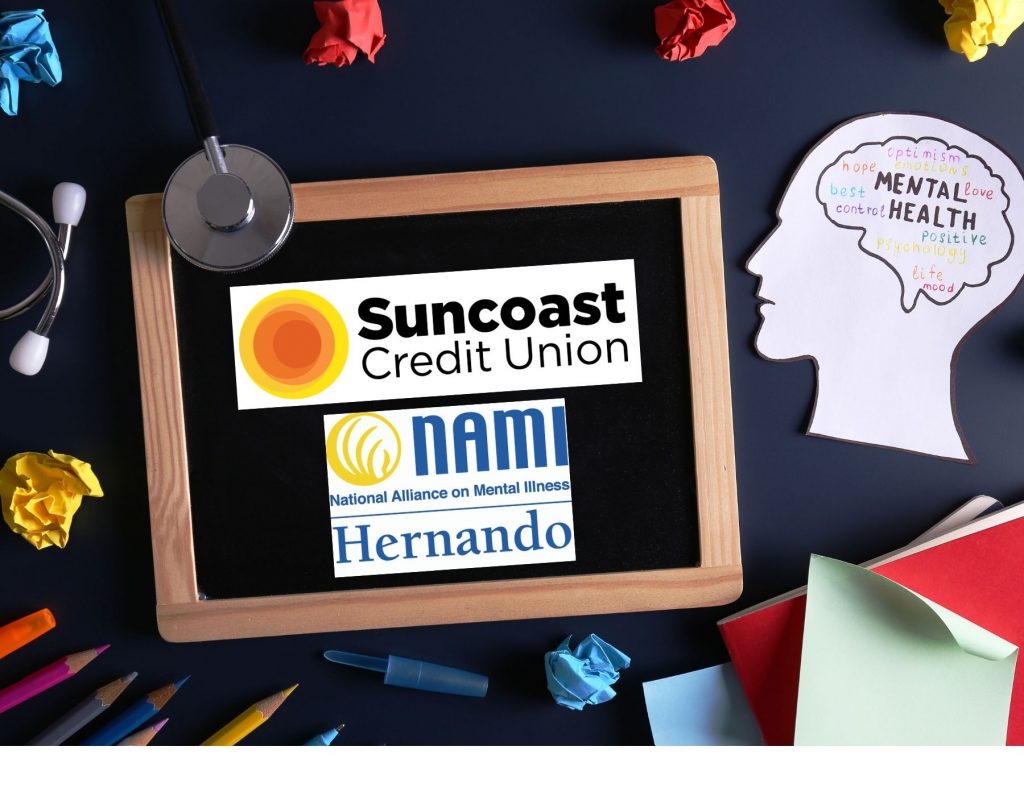 December 16, 2020
Dear Community Friends:
It is with great joy that I write to you today to share that Suncoast Credit Union has recently recognized the growing need for mental health awareness all across the state of Florida. This year has been difficult for all of us and has resulted in an increased demand for mental health services that our current health care system cannot support. Peers, families and health care providers are all feeling that strain and it's up to nonprofits like us, NAMI Hernando, to provide the safety net to keep people from falling through the cracks.
Suncoast Credit Union has recognized this and generously contributed $20,000 to NAMI Hernando for our efforts to improve the lives of those living with mental health and substance use challenges in Hernando county. We know we can do great things with this support, but we know that the hard work of de-stigmatizing mental illness, advocating on the state and local levels, as well as supporting our peers close to home, is never done.
Today, I write to ask for your support by helping us raise enough money to match the Suncoast Credit Union's donation. It is important to us that we be able to continue to provide services to the veterans, youths, grandparents, college students and everyone we can reach because we know that mental illness left untreated can lead to poverty, homelessness, incarceration, substance use, unemployment, and even death.
I ask you to support us by texting HOPE4HERNANDO to 44-321. Help us achieve our goal to raise an additional $20,000 so that we can teach another class, mentor another peer, support another youth in crisis and connect another veteran to resources. It's not a small ask, I know, but I truly believe that YOUR support could help us change another life for the better and get one step closer to making mental health available to not just anyone, but to EVERONE. You never know whose mother, father, sister, brother, son or daughter YOU may save!
Wishing you and yours a fabulous and safe holiday season.
Sincerely,
Christina Quibell | President
NAMI Hernando, Inc.