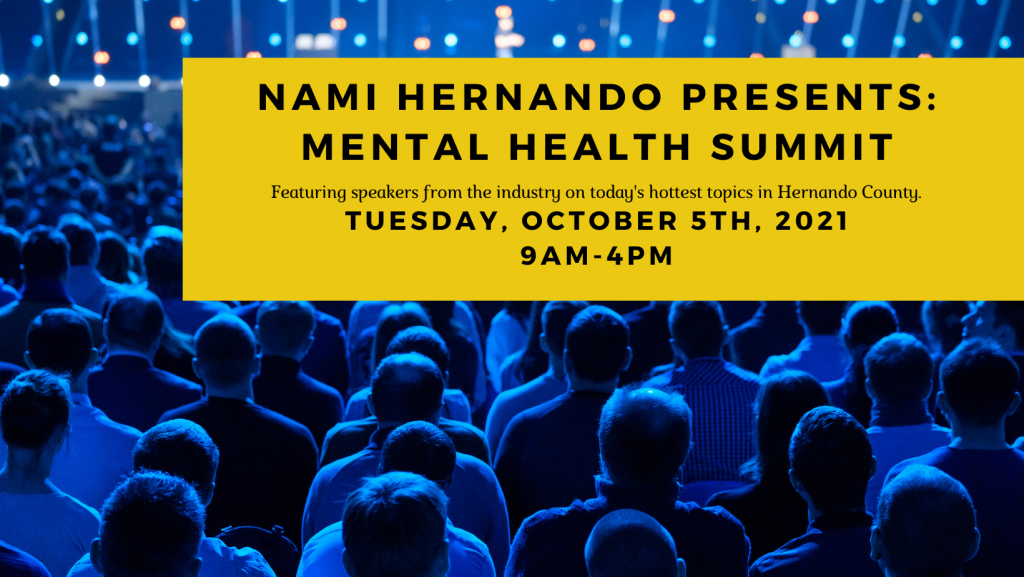 NAMI Hernando is excited to announce the upcoming Mental Health Summit held here in Hernando county. This is an opportunity for providers, organizations, peers, and the community to come together to learn, share, and connect with others on the current concerns facing mental health and substance use in Hernando County.
NAMI Hernando has selected an accomplished list of presenters with a variety of information and experience. We encourage the community to join us as we discuss the major topics facing Hernando County today. The Mental Health Summit also includes a provider expo where local organizations, clinicians, and others can connect and share their services with attendees.
NAMI Hernando is offering this Summit free of charge to attendees and lunch is provided. Vendor tables are available for a small fee.
---
This year's TOPics
Generational Trauma
Co-occurring Disorders
De-criminalizing Mental Illness
Resiliency
Legal support for SSI/SSDI
Accelerated Resolution Therapy (ART)
---
Event Details
TUESDAY, OCTOBER 5th, 2021
9am-5pm with check-in as early as 8:30am
Wellington Bar & Grill of Seven Hills
400 Wexford Blvd, Spring Hill, FL 34609
Attendance is free. Please note that all attendees are required to register prior to the event in order to ensure seating and a meal. Please click below to reserve your seat for the event.
Organizations and Providers are welcome to become vendors for the Provider expo by contributing a small fee to the cost of the table. For-profit organizations are $75 for a table and Non-profit organizations with a 501c3 are $50. Click below for more details.
---
NAMI Hernando's 4th Annual Mental Health Summit Presenters
Presenter information is still being finalized and will be updated periodically.
We have selected presenters for the summit based on experience, expertise, and the relevance to the needs of the community. We took great care in connecting with relevant leaders in the industry who can speak on the topics presented below.
---
Dr. Shinitzky was formerly on the faculty at the Johns Hopkins University, School of Medicine, Department of Pediatrics, Adolescent Clinic where he was the Director of the Assessment/Intervention Team and Prevention Services. This multidisciplinary, primary care program trained all faculty, residents and fellows in the identification of at-risk youth, conducted comprehensive evaluations of these teens, and provided on-site and community-based universal, primary prevention initiatives. He is the creator of Project Champions: Youth Resilience and Prevention Program. Dr. Shinitzky was also the Director of Communication Skills Training for all of the medical residents and fellows in Pediatrics.
Dr. Shinitzky received his doctorate from Forest Institute of Professional Psychology. He received his undergraduate psychology degree from the University of Iowa. Dr. Shinitzky completed his internship and training at the Johns Hopkins University, School of Medicine. While on faculty he completed two 3-year fellowships in Addictions and in Leadership.
As a licensed psychologist, Dr. Shinitzky specializes in sport psychology working with Olympians, professional and collegiate athletes. He proactively addresses the same resilience and prevention concepts as well as mental conditioning steps with each athlete and team.
He has published three books, many youth prevention workbooks, numerous articles, and presents nationally and internationally on several topics, (e.g.; Best Practice Models in Evidence-Based Youth Prevention and Resilience Programs, Project Champions, Clinical Motivational Interviewing).
Dr. Shinitzky has presented around the world on the topic of Best Practices in Youth Prevention and Resiliency Programs. He presented to the United Nations 6th Annual International Conference on Substance Abuse in Italy, the Drug Prevention Networks of the Americas in Buenos Aires, Argentina, the Police Athletic Leagues (PALs) National Mentorship program, departments of health, education, schools of medicine, and national associations.
Dr. Shinitzky has been featured on the NBC Today Show, MSNBC Last Word with Lawrence O'Donnell, Animal Planet's Fatal Attractions, Discovery ID, Radio Disney, ABC-Baltimore (Fast Forward) and ABC-Tampa (ABC's of Parenting), and FOX-Tampa (Your Turn, Good Day Tampa Bay).
Dr. Shinitzky is the 2021 President for the Florida Psychological Association. He is the recipient of the 2015 FPA Outstanding Contributions to Psychology in the Public Interest, recipient of the 2011 Outstanding Contributions to FPA Award, the recipient of the 2009 Distinguished Psychologist Award, and the 2009 Outstanding Contributions to Psychology in the Public Interest. Dr. Shinitzky a recipient of the Martin Luther King, Jr. National Award for Community Service.
---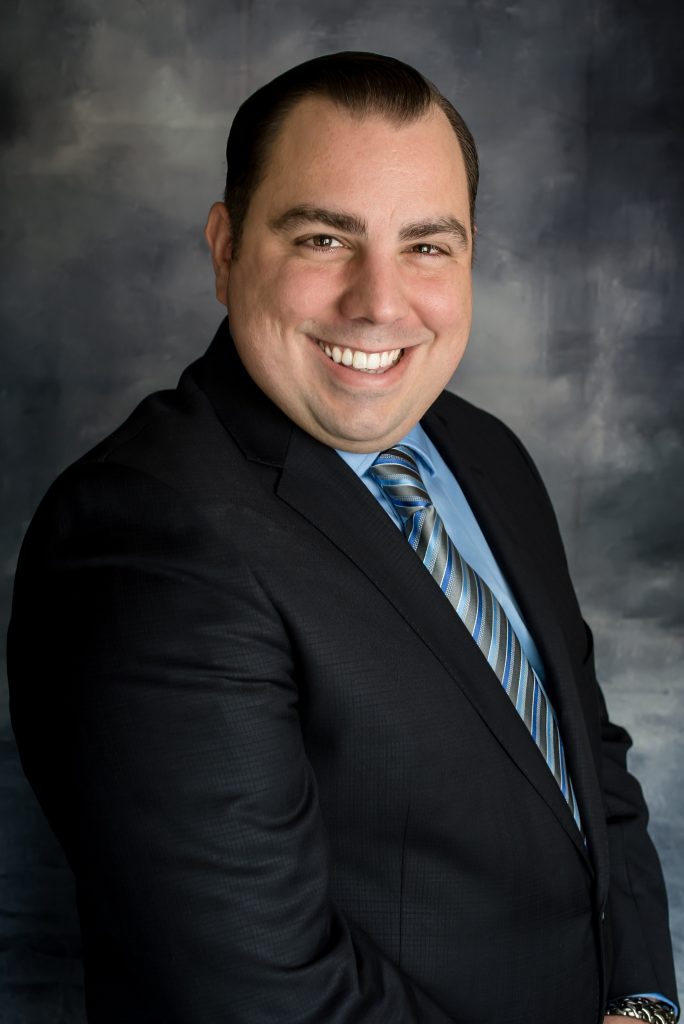 Dax J. Lonetto, Sr., is the managing member of Dax J. Lonetto, Sr., PLLC, a law firm dedicated to obtaining Veterans and Social Security Disability benefits for its clients. Mr. Lonetto has practiced in these areas of law since 2007. He has handled cases from the administrative level through the federal courts. Through his 13+ years of experience, Mr. Lonetto has gained many insights into how the VA and Social Security disability systems function.
In his spare time, Mr. Lonetto enjoys spending time with his family, swimming, traveling, and following his Tampa Bay area sports teams: Rays, Lightning, and Buccaneers. He is married and has a son. As a graduate of Florida State University, Mr. Lonetto also roots for his NOLES in all sports.
---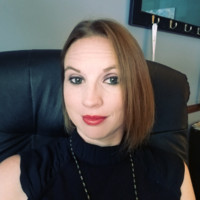 Samantha Nettleton is Licensed Mental Health Counselor (LMHC) who has been providing therapy and recovery support for over 12 years. She currently works at Spring Gardens Recovery as their Chief Executive Officer and Clinical Director. She received both her Master's and a Bachelor's degree in Human Services with concentrations in Mental Health and Addiction Counseling from Springfield College. She has been certified as a recovery coach since 2012. She also is a Certified Clinical Trauma Professional (CCTP) and a Certified Mental Health Integrative Medicine Provider (CMHIMP).
Samantha specializes in helping adults, adolescents, and families struggling with depression, anxiety, substance and behavioral addictions, trauma, anger management, and co-occurring disorders.
She has published several articles and written blogs on the topics of addiction, family dynamics, depression, and adolescent mental health. Samantha has facilitated workshops across the United States on grief, sex addiction, and cultural competency in counseling. She has also helped create several programs in the areas of substance abuse, domestic violence prevention, equine therapy, and community-based treatment.
---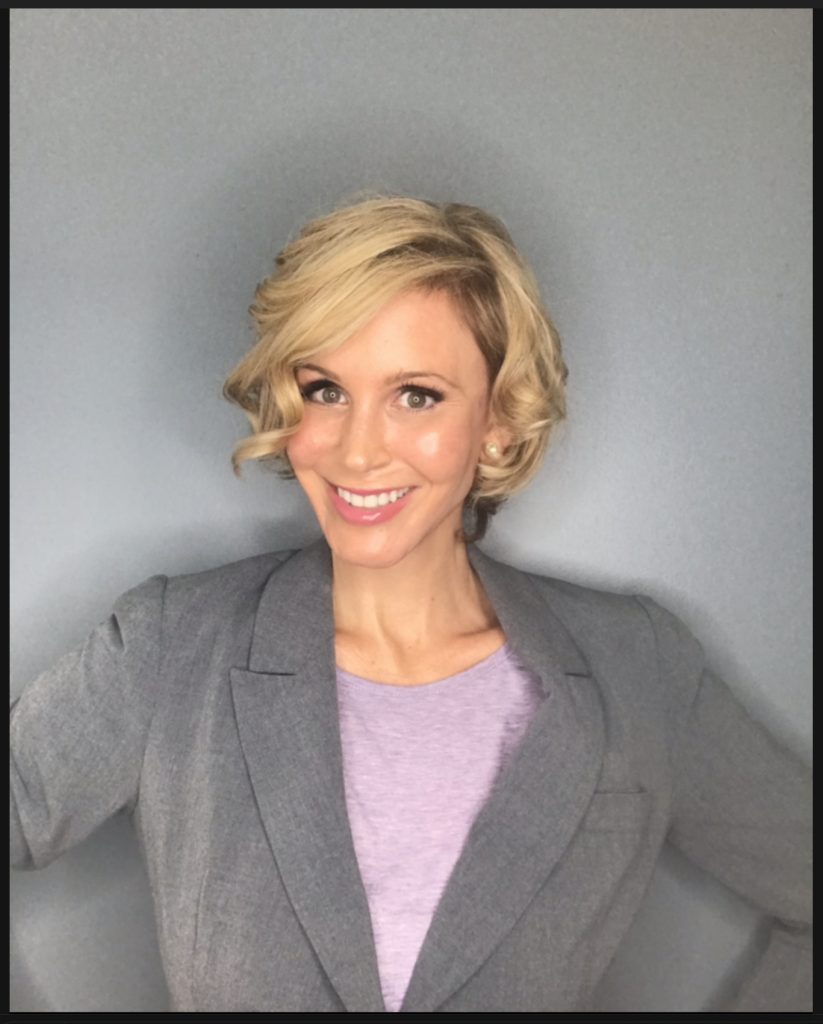 Dr. Sue Smith is a Medical Science Liaison with specialization in Neuroscience, working with Otsuka Pharmaceutical Development and Commercialization – a global company dedicated to ongoing innovation and improvement in patient care.
She holds a doctorate degree of pharmacy and has worked over 16 years in the healthcare sector including previously serving: clinically – in hospital, community, and specialty pharmacy capacities, and behind the scenes – in healthcare economics and outcomes research and analyses.
Improved patient outcomes in Neurology and Psychiatry are passions for Sue.
She supports organizations like NAMI in the goals of public and healthcare system education for increased awareness and empathy, stigma elimination, patient/human advocacy and empowerment, removing socioeconomic and minority barriers for equitable access and treatment, and the need for psychosocial support systems and continuity of care.
Dr. Smith is humbled, energized, and proud to be part of the shared mission of fostering progress in optimal mental healthcare outcomes – for All.
Dr. Aneta Fornal is a Senior Medical Science Liaison with Otsuka Pharmaceuticals Development and Commercialization, Inc. She has spent over 15 years working with multifunctional and multidisciplinary teams within Medical Affairs. Her entire career has been focused on psychiatry. Dr. Fornal received her Doctor of Pharmacy Degree from the University of the Sciences in Philadelphia. She also completed the Rutgers Pharmaceutical Industry Post-Doctoral Fellowship in Neuroscience Medical Strategy at Bristol Myers Squibb (BMS) and Rutgers School of Pharmacy.
---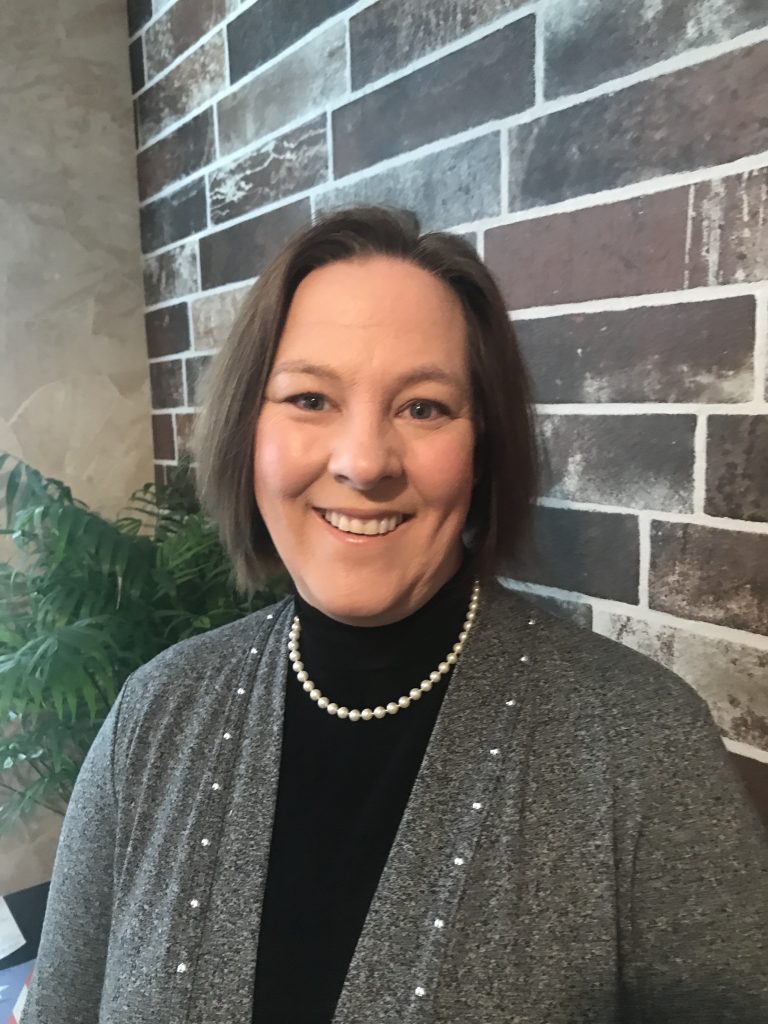 Cathy Gunn is a Faith Community Nurse Coordinator with BayCare Health who focuses on providing behavioral health support to faith communities. She has been a Registered Nurse for 28 years and is professionally certified in Trauma and Resiliency through Florida State University. She is also a national certified trainer for the National Council for Mental Health and Wellbeing for Mental Health First Aid courses.
On a personal level, Cathy is an active member attending Faith Evangelical Presbyterian Church of Brooksville and she is passionate about providing hope to our community as she herself has cared and loved a parent through a journey of recovery and well-being. She would also like to share her favorite scripture which comes from Philippians 4:6 "Do not be anxious about anything, but in everything, by prayer and petition, with thanksgiving, present your requests to God."
---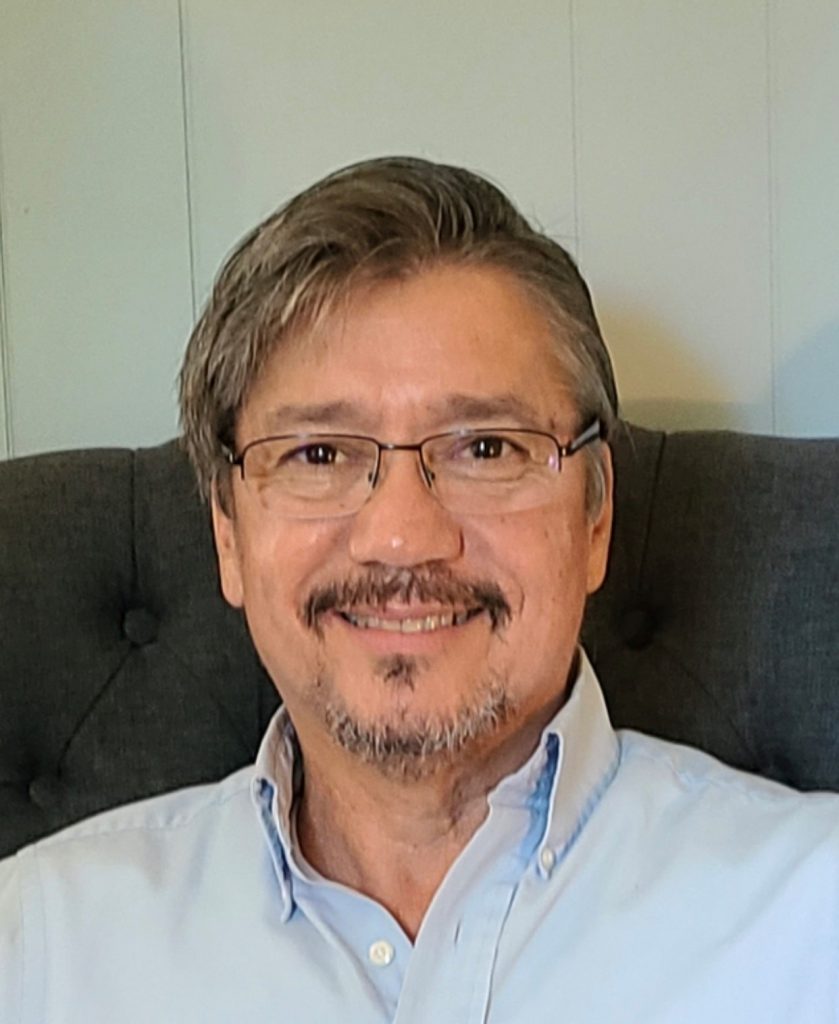 Jesse received his Bachelor's in Social Work and Minor in Psychology from Saint Leo University in 2016. He continued on to receive his Master's in Social Work Advanced Clinical Practice in 2017. Jesse was trained in Accelerated Resolution Therapy in September, 2020. With a total of 44 years as a musician, Jesse has melded his long belief in positive psychology along with his passion for music to design a unique music group experience offered at Veterans Alternative.
As Lead Clinician at Veterans Alternative, Kelly is responsible for providing clinical oversight of programs and services. Kelly is a trained ART therapist with over 25 years of social work experience in outpatient, school and residential settings, with a focus on Trauma treatment. She graduated from Florida State University in 1993 with a Masters in Social Work and has been a Licensed Clinical Social Worked since 1997. She is also a Qualified Supervisor for Registered Clinical Social Worker Interns. Kelly is passionate about supporting Veterans and their family members to promote post traumatic growth.
---
NAMI Hernando would like to say thank you to our following sponsors who

make this event possible!